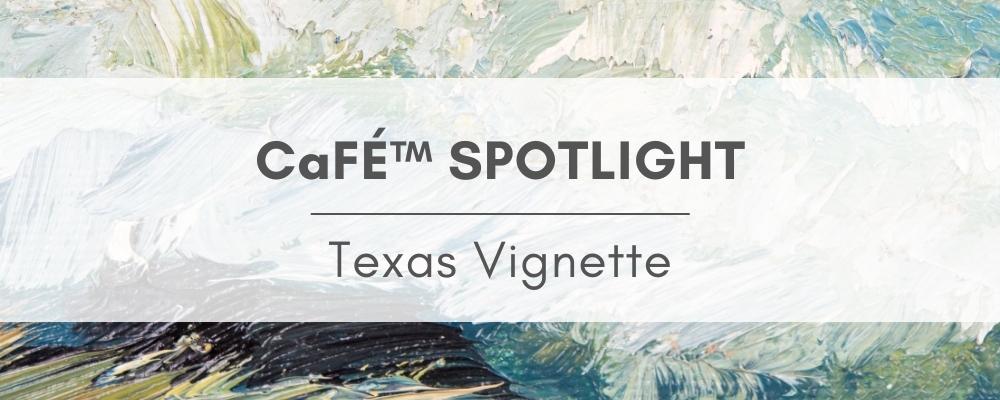 The featured organization for this month's CaFÉ spotlight is the Texas Vignette. Founded in 2017, The Texas Vignette is a nonprofit organization that hosts the annual Vignette Art Fair in Dallas, TX, which exclusively features artwork by women artists. Having just signed up for CaFÉ in May of 2022 to collect this year's submissions, we are happy to welcome them to our platform and community of artists.
We chatted with Danielle Naylor, Texas Vignette's Art Fair Director, about their organization's mission, their experience using CaFÉ, and the art fair that just took place earlier in October.
Tell us a little bit about the Texas Vignette and the Vignette Art Fair.
Texas Vignette is a nonprofit organization that started in 2017 as a response to the gender gap in the art world. We are an all-volunteer board that strives to promote, support, and connect women in the arts in Texas. The most fundamental way we act on our mission is by hosting the annual Vignette Art Fair. In the early stages of the organization, we hosted focused programming—like panel discussions—during the fair's run, but recently we have been able to expand and offer programming year-round!
The Vignette Art Fair exclusively features works by women artists from across the entire state of Texas. It is fully submission-based, and 100% of all art sales go directly back to those artists. In years past, we hosted at the Women's Museum in Fair Park, but due to reasons beyond our control, the 2022 Vignette Art Fair was hosted at Dallas Market Hall in their 14,000 sq ft Freeway Hall space. The fair has always welcomed all mediums, and this year we were able to offer an honorarium for the performance piece!
Why did you choose to use CaFÉ to collect submissions this year?
We were seeking a new submission platform, and after discussing with other local professionals, we found they enjoyed using CaFÉ, so we jumped right in!
Describe your experience using CaFÉ.
It was an entirely new experience! I definitely have notes on how to make things smoother for myself, the juror, and the artists next year, but I felt really supported by the CaFÉ team throughout the entire process. 
This was the first Vignette Art Fair since 2019 due to COVID, is that right? Did you find any challenges with gaining enough interest from artists for this year's event?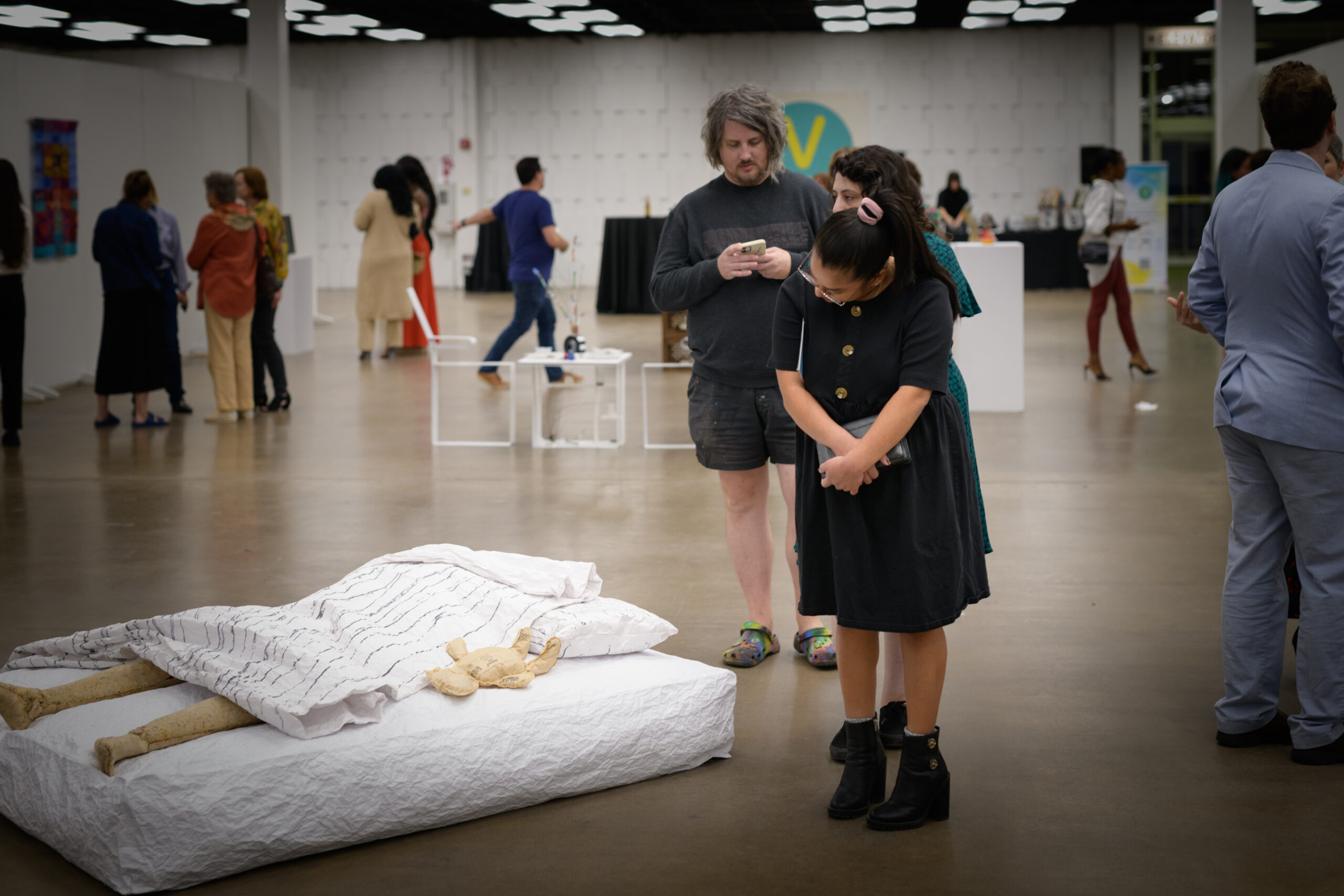 Photo by Sheryl Lanzel and courtesy of Texas Vignette.
Yes, we had a smaller pop-up in 2021, where we awarded five artist grants, but this was the first full-fledged fair since 2019. In comparison to our numbers in previous years, we did see a dip in applications. We kind of expected some loss of traction similar to what we have been seeing around other arts organizations, especially as everyone is still finding their footing in the shift from pandemic to endemic. 
What kinds of steps did you take to market/promote the call for submissions and the event itself?
We sent out emails, promoted social media posts, talked to our communities, and partnered with Arts + Culture magazine for print ads.
What are your initial reactions to this year's event now that it has ended?
What a ride! I'm still feeling the effects of moving in and out of the event space, but the memories of how magnificent it all looked will stick around long after.
What are you looking forward to in the future? Any other special projects or events you're planning?
Oh gosh, the next fair is always on my mind! Ways to improve, streamline, etc. We will have programming coming up, but luckily I only have to manage the fair and just get to enjoy the non-fair programming.
Anything else you would like to share with us?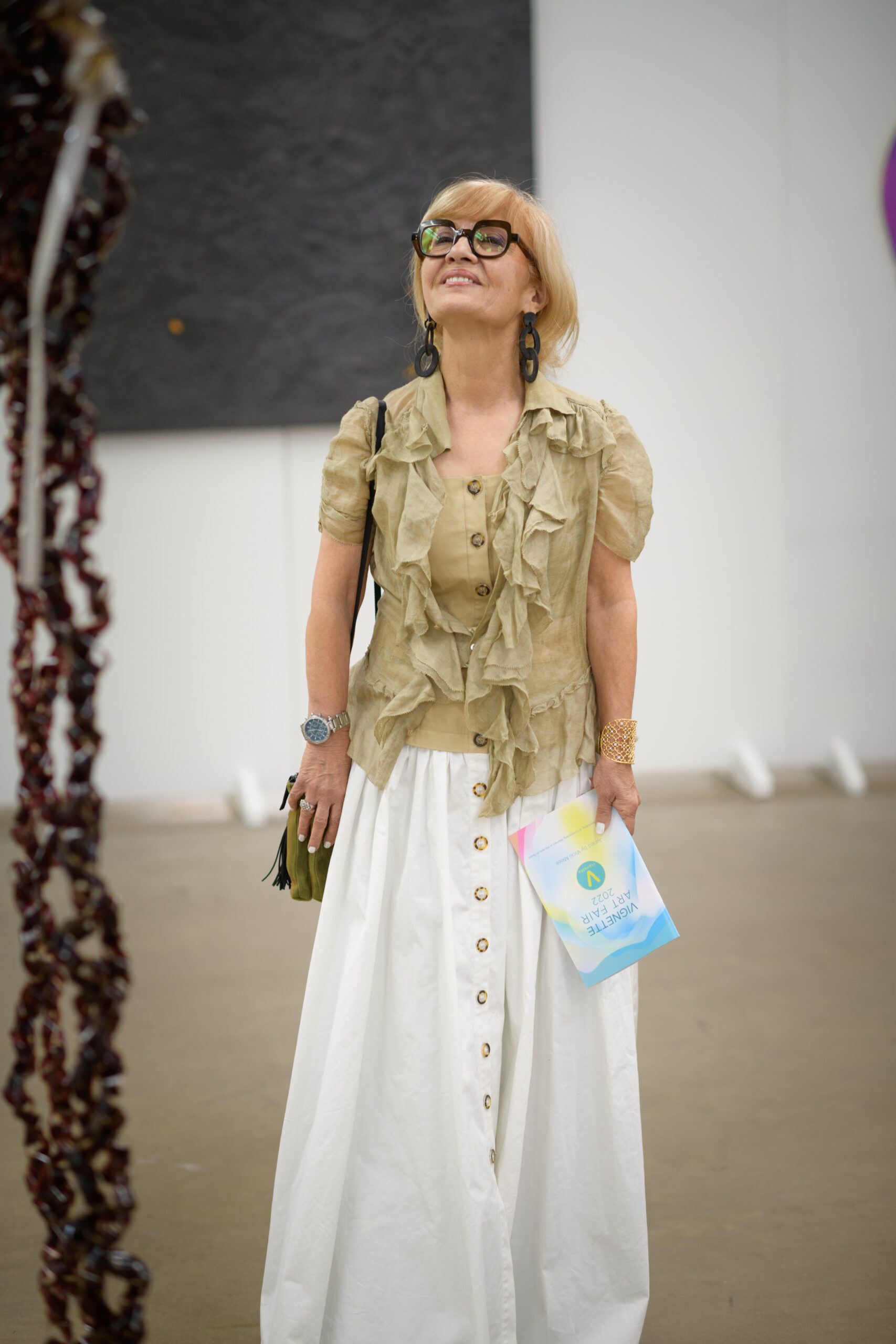 Photo by Sheryl Lanzel and courtesy of Texas Vignette.
Written by Communications & Marketing Manager Justine Chapel