STORIES OF CREATIVE CONNECTION
The Paseo Projects Inspires Artistic Connections on the Streets of Taos
The Paseo Project is a nonprofit arts organization located in Taos, New Mexico. Made up of a small team of four, it's brought art to the streets since 2014 through the annual PASEO festival, Artist in Residence program, and community-based public art projects. The organization has been using CaFÉ since 2017 for the PASEO festival and the artist-in-residence programs.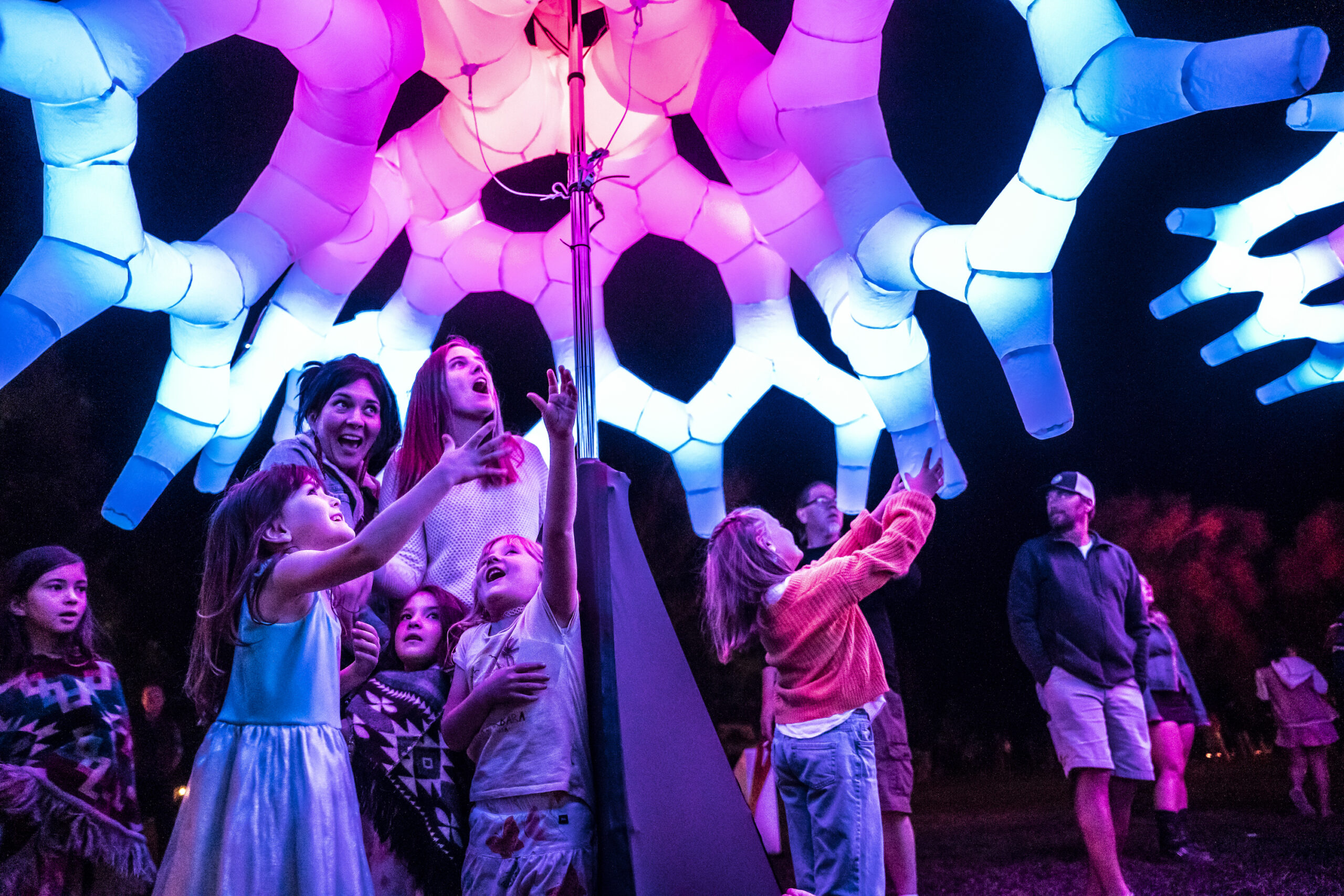 CaFÉ: The Natural Decision for Application Management & Artist Communication
When The Paseo Project expanded its reach into open calls, CaFÉ was the natural decision for executive director Matthew Thomas, who used CaFÉ as an artist over the years. "CaFÉ [had] been on my radar for some time…it introduced me to some interesting opportunities and organizations," he said in an interview with the CaFÉ team. Recognizing its potential to help launch The Paseo Project's programs to the next level, Thomas came to CaFÉ to jury their open call and share it with the world — all in one place.
According to Thomas, using CaFÉ has been a positive experience for The Paseo Project. The platform's user-friendly interface and time-saving benefits mean the organization can easily upload content, manage applications, and communicate with artists seamlessly. One of the biggest advantages they have gained from using CaFÉ is the opportunity to reach new artists. They eagerly anticipate submissions from talented individuals worldwide. "We've had some amazing artists come our way via our presence on CaFÉ," remarked Thomas. 
Promoting Equity for Artists in a Rural Community
Located in a rural and remote area with a population of 8,000 people, The Paseo Project aims to promote local artists while bringing internationally recognized talent to their community. Over 50% of presenting installations are created by Taos and New Mexico-based artists, and its festival brings together emerging and established artists to offer new perspectives and voices to its community. Despite having smaller budgets compared to larger cities, The Paseo Project manages to pay its artists and offer community arts grants to support local initiatives. The team also actively engages with the community to ensure artists feel welcome and included. "We want to be the best hosts we can be," says Thomas. "We're grateful for being known as a sweet little festival to attend, with word of mouth being a central factor in attracting new artists."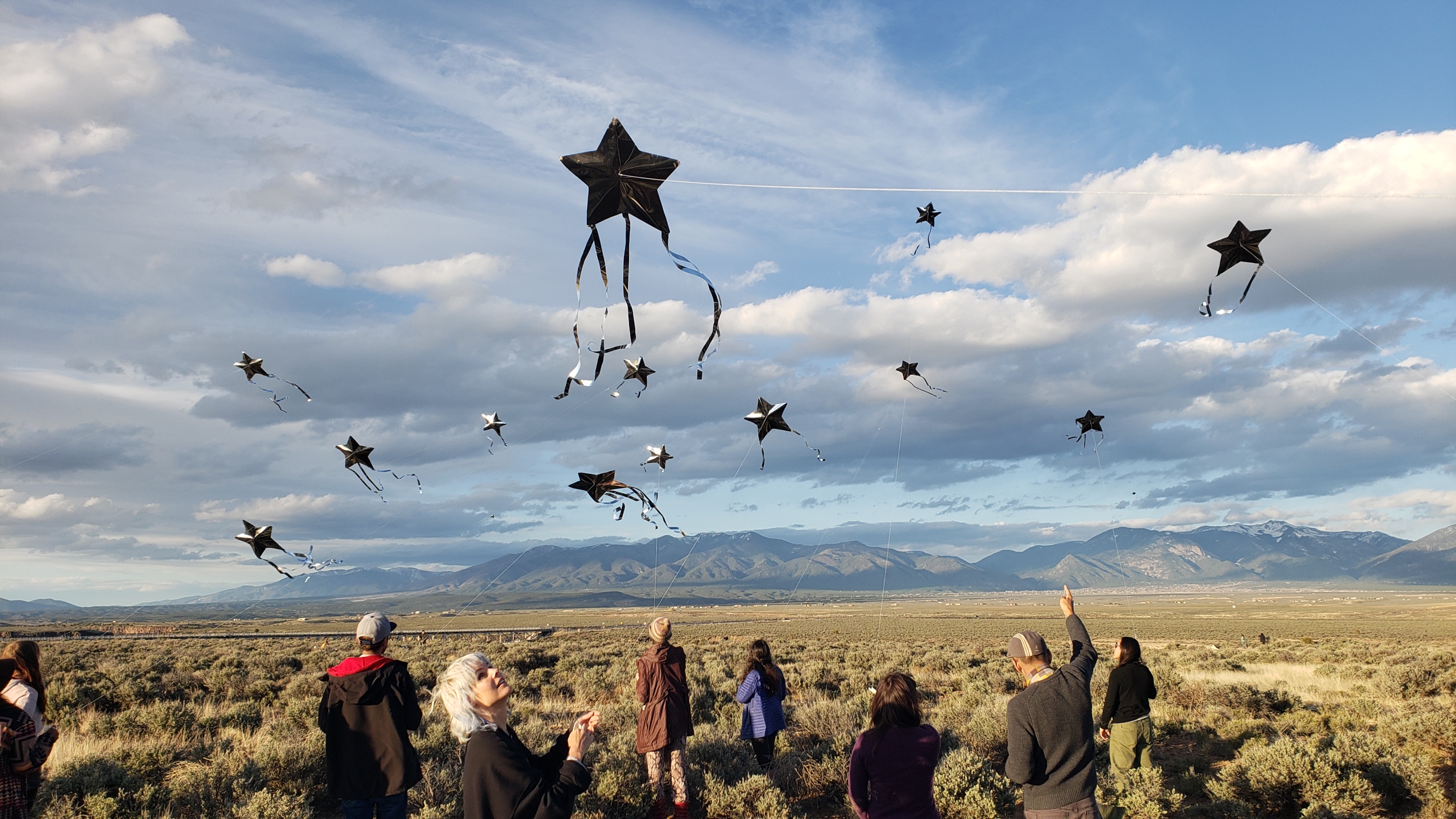 In addition, The Paseo Project partners with community organizations to create public art and murals that celebrate local infrastructures, historic sites, and traditions. Notably, their partnership with the local Acequia Madre showcased the centuries-old water networks that run throughout the valley and highlighted the Acequia culture through art installations and performances. "The collaboration brought new perspectives in the understanding of local issues of climate change, commercial development, and intergenerational trauma," Thomas reflected. Through their dedication to equity and the use of CaFÉ, The Paseo Project has brought diverse and inspiring artwork to their rural community, establishing themselves as a welcoming and inclusive arts organization.
Celebrating Ten Years & Looking Ahead
By eliminating the burden of managing applications and artist communications, CaFÉ has allowed The Paseo Project to focus more on its successful programs and foster artistic connections with talented artists from around the world. Looking to the future, The Paseo Project aims to continue their collaborations, learn from local and visiting artists, and inspire new generations with art. As they celebrate their tenth year of bringing art to the streets of Taos, they express gratitude for the support and creativity of their community.