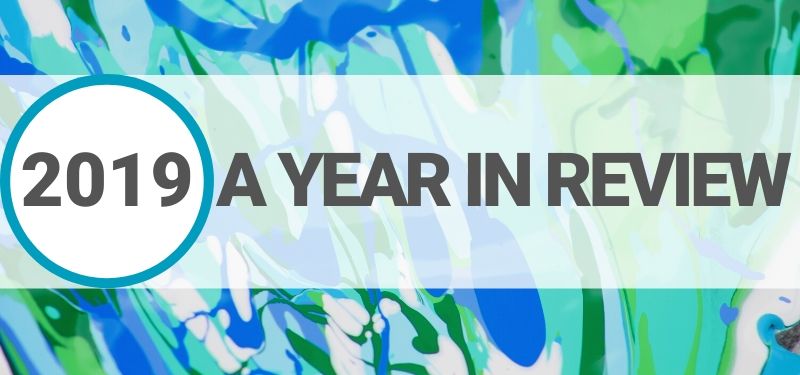 As we look to a new decade…
The CaFÉ team is reflecting on the system's many accomplishments of 2019. In the past year, we revamped our artist site to be mobile responsive, expanded our team, and supported artists in our western region through our Way Out West open call and Instagram initiative!
In the new year, CaFÉ will continue its work to reach more artists and arts organizations, and to make our site as accessible and secure as possible.
Take a look at some of CaFÉ's exciting highlights from 2019: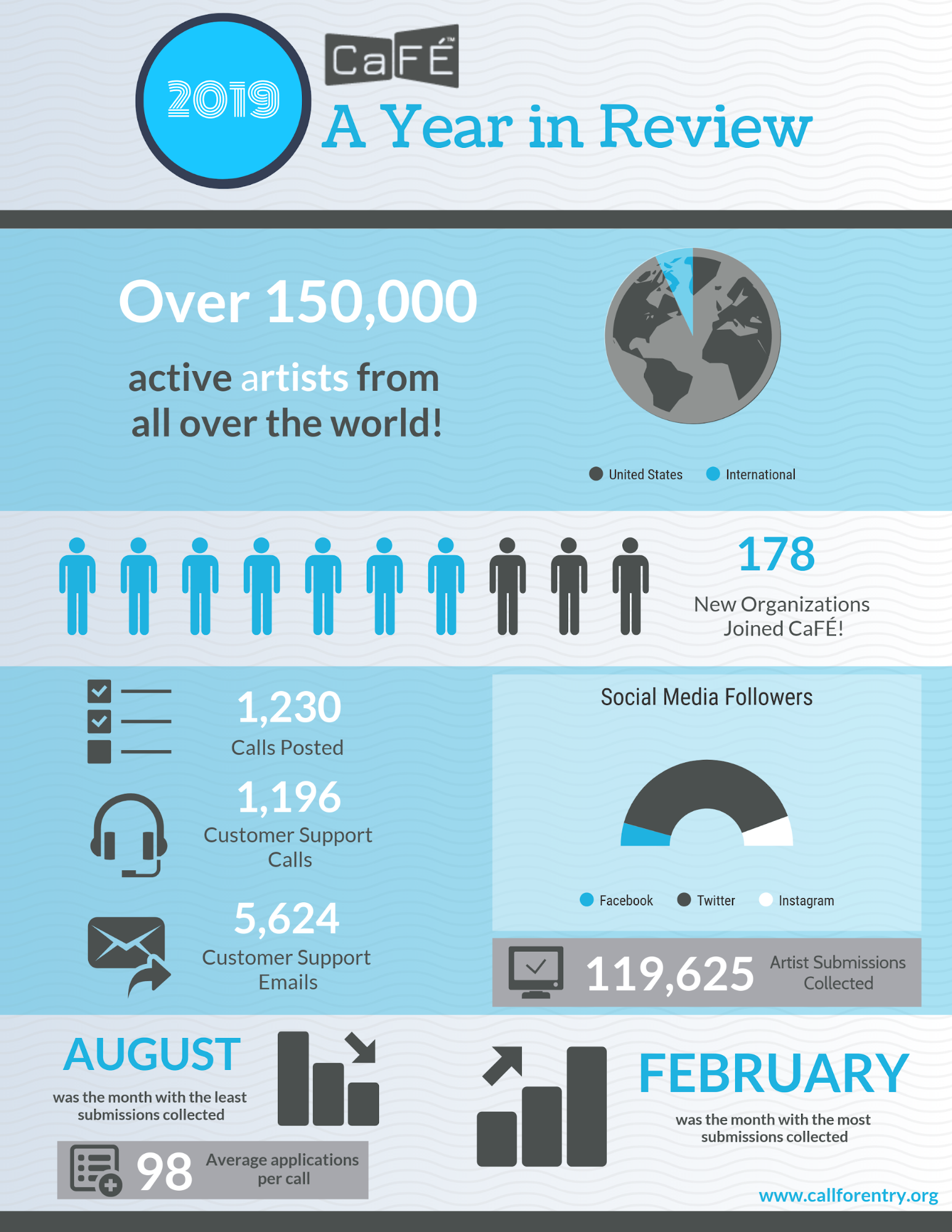 Join us in 2020, as we celebrate CaFÉ's 15th anniversary with even more exciting changes to come!