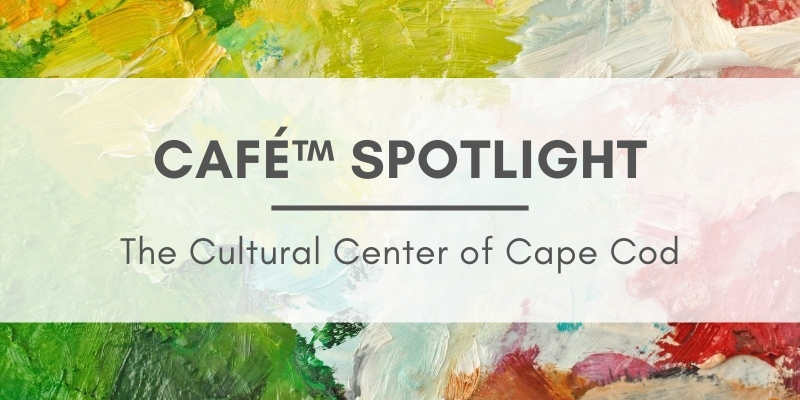 CaFÉ is continuing our efforts to highlight organizations that have benefited from using CaFÉ to manage their calls for entry. We have been proud to see so many organizations not only continue their work in the arts community despite the COVID-19 pandemic, but also pivot their focus to overcome the current situation and expand their reach through technology—something, the Cultural Center of Cape Cod, our Spotlight organization of the month, has so gracefully done.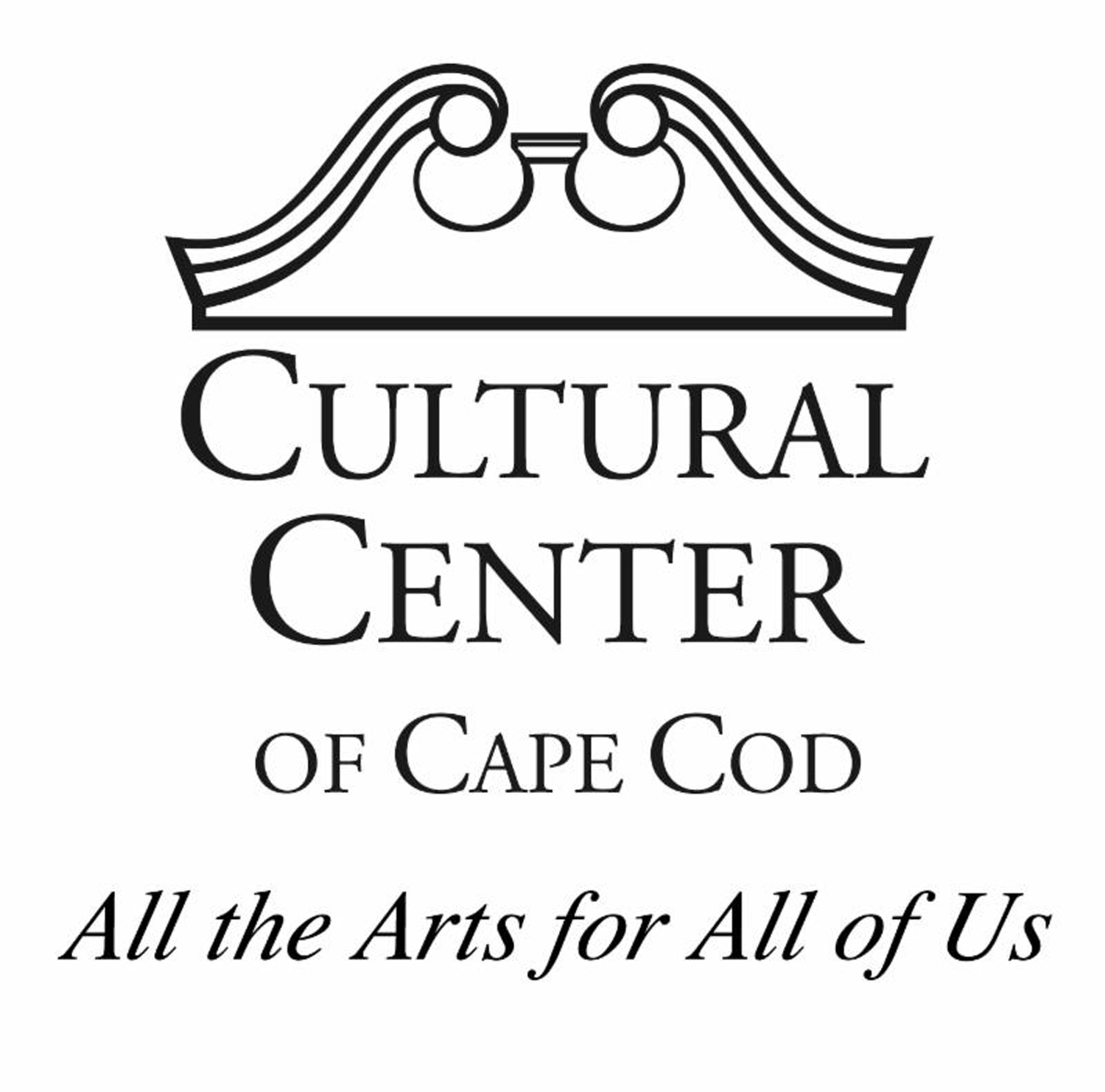 Photo courtesy of The Cultural Center of Cape Cod.
The Cultural Center of Cape Cod is a nonprofit cultural organization with a mission to serve the Cape community and visitors through a variety of programs in the visual, literary, and performing arts. The Cultural Center has been using CaFÉ since 2016 and has hosted 27 calls for artists in a variety of media and themes.
We were honored to have Amy Neill, director of education, discuss the Cultural Center's experience using CaFÉ over the years, how they've adapted to keep art alive during the COVID-19 pandemic, and projects they have on the horizon.
Is there a commission or exhibition that was successfully managed or that you are particularly proud of that was managed through CaFÉ?
Well, somehow that feels like picking a favorite child. All our shows have had meaning to us. But a standout would be "Just Like a Woman." For years, we had issued calls for photography through CaFÉ, but "Just Like a Woman" signaled a shift to all media, including but not limited to photography. We were very happy with the results. Since we broadened our scope, work has come to us from all over the world, in a vast variety of mediums, which has been thrilling for us. Increasingly, we are able to exhibit a wide range of work from around the world alongside work from our community. And we now have more all-media calls than ever before!
How has the application management system freed up your time to do other exciting and important work? Give an example.
Because we are a nonprofit organization, there are many layers to what we do at the Cultural Center of Cape Cod. We're busy serving the community all year long, in a multitude of ways. Being able to rely on a reliable platform like CaFÉ to manage the administrative end of our calls is so important. It lets us focus more time on operations, collaborations with artists and other organizations, advocating for the arts, serving at-risk youth, dynamic programming, and everything else in between!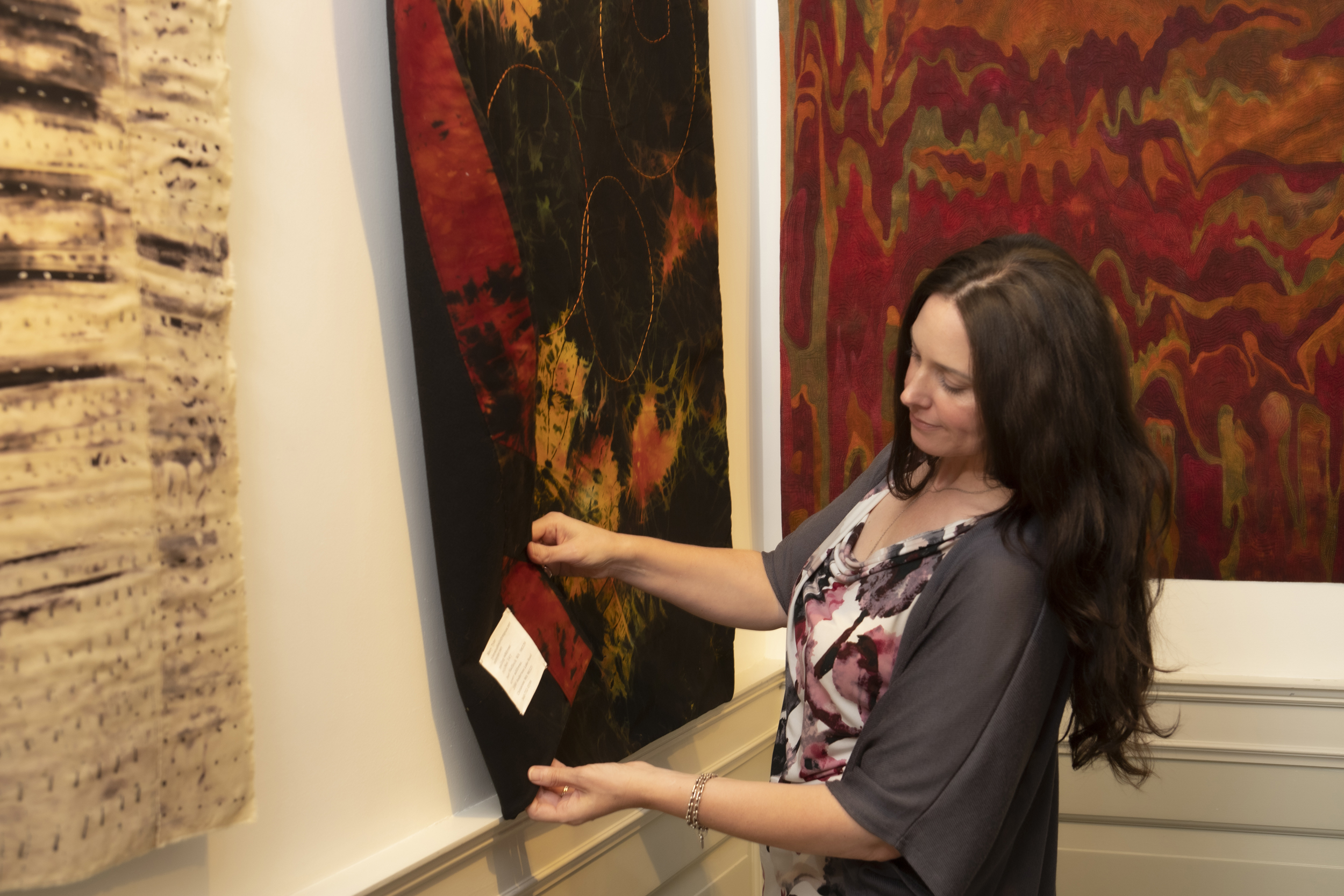 Photo courtesy of The Cultural Center of Cape Cod.

Photo courtesy of The Cultural Center of Cape Cod.
How has the Center had to adapt or shift during the COVID-19 pandemic? What has inspired the Center to continue to "Keep Art Alive"?
The Cultural Center made an immediate shift when COVID arrived, offering our classes online through Zoom. We jumped right in to address the immediate needs of our members and regular students but also to engage new participants from beyond our region. Our geographical reach has greatly expanded, which is exciting, despite the circumstances. We have big plans to continue our digital platforms … and a large piece of that includes our online exhibits. It's fortunate that we were already well established with CaFÉ and online galleries before the pandemic began. We just redesigned our website to showcase the galleries and intend to maintain and expand that online presence going forward. Doing so is well within our mission and it's a whole new layer of new and dynamic ways to offer the arts to the public.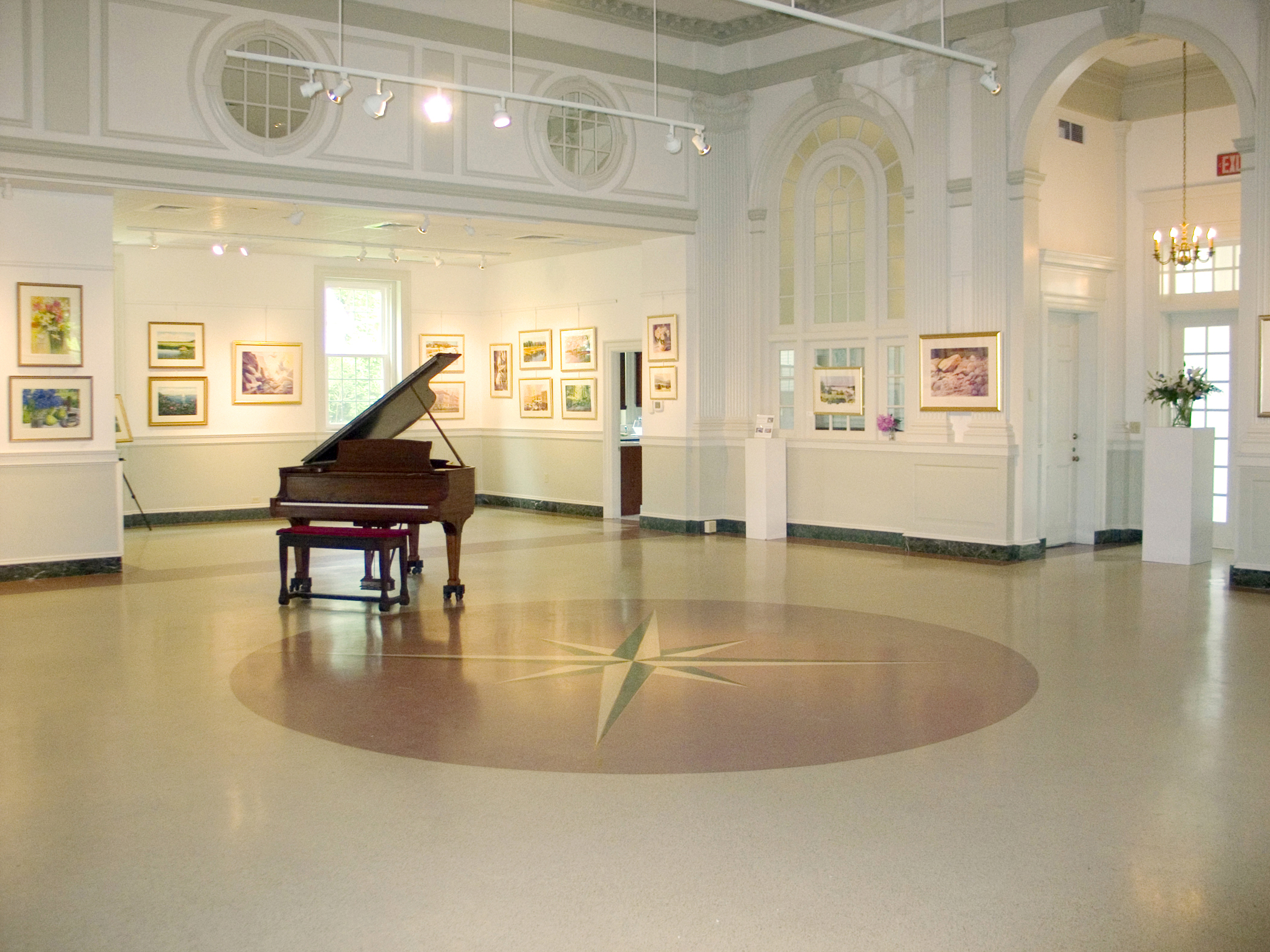 Photo courtesy of The Cultural Center of Cape Cod.
Are there any special projects or calls you are looking forward to in the future?
In addition to our four online calls for photography each year, we will now have a regular rotation of calls in all media. We also have an active call for book cover art for our imprint, Bass River Press. And we hope to take advantage of CaFÉ's ability to accept audio and video submissions.
To learn more about The Cultural Center of Cape Cod, visit their website, www.cultural-center.org.
Written by Communications Coordinator Justine Chapel