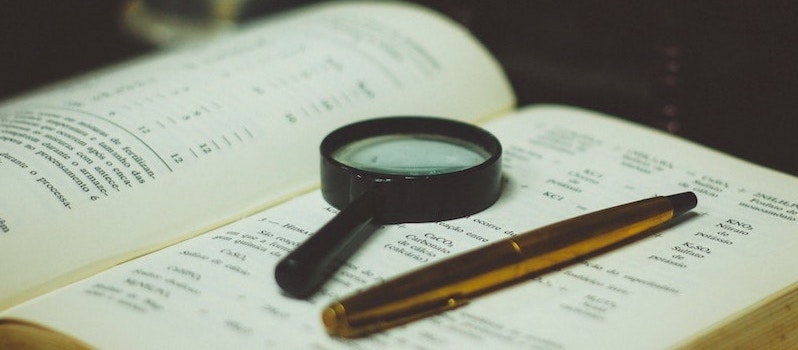 Whether setting up a roster for future exhibitions or seeking artists for a site- or media-specific project (and the many things in between), all arts administrators have the same goal: Finding the right artist for the job. That can be challenging if artists can't easily find the calls suited to them. Some apply without realizing they don't actually meet the requirements. Sometimes the language in the call is vague. Other times, promotion isn't geared to the appropriate audience.

Use these tips to help qualified artists find your call for entry and use the benefits of the CaFÉ system to your advantage!
1. Give Your Call a Clear Title.
Yes, those within your organization know that "The 3rd Annual Call for Entry" is your event, but it doesn't tell an outsider the information they need to know. Unless an artist has applied in the past, been expressly invited to apply, or is intimately familiar with your organization—and even if they are—a call title like that is too ambiguous. 

Sample: Call Titles
Rising Voices: The Bennett Prize for Women Figurative Realists
Life In Analog: A Juried Film Photography Exhibition
Landscape: Real and Imagined
Adding a few key terms can help define who the call is for. So, continuing our example from above, "3rd Annual Photography Exhibition" makes it obvious the call is an exhibition for photographers. And, "3rd Annual Exhibition of Photography in the Carolinas" defines not only the medium, but also the geography of either applicants or image sources. Organizations may also want to include their name in the call title: "ABC Gallery's 3rd Annual Exhibition of Photography in the Carolinas" gives a sense of the host gallery, type of call, the medium involved, and the desired source material.
2. Set Realistic Dates and Deadlines.
It takes time to develop the required pieces for a robust RFQ or RFP. If your deadlines give artists an appropriate amount of time, you help ensure you receive the necessary documentation. Along the same lines, a deadline during a holiday week (like the Jewish High Holy Days, New Year's, or Easter) makes more work for everyone during what is often a frenetic time. Plus, do you really want to go through a queue of applications or field questions from last-minute applicants immediately before or after being out of the office?
Sample: Important Dates
Friday, September 21: Submit entries online using the CaFE™ application process.
Thursday, September 27: Notification of acceptance into the final round of jurying.
Monday, October 15: All submissions due. Ship to arrive by this date or deliver in person to the Hugh McPeck Gallery between 1:00 p.m. and 6:00 p.m.
Wednesday, October 17: Juror Lecture in Fine Arts Building Room 150 at 7:30 p.m. Final acceptance list will be posted after lecture.
Thursday, October 18: Exhibition opens. Reception 5:00-7:00 p.m. at the Hugh McPeck Gallery. Awards ceremony at 5:30 p.m. Notification to out-of-state entries of work accepted and/or awards.
Wednesday, November 7th: Exhibition closes.
Thursday, November 8th and Friday, November 9th: Local artists pick up work between 10:00 a.m. and 5:00 p.m.
Friday, November 9th: Mail-in submissions will be mailed out before the close of the business day.
3. Select the Call Type and Eligibility Requirements.
Use CaFÉ's Call Type and Eligibility feature—in the Event Information section of the Call Editor—to add additional search criteria. Artists can use these form fields to filter their searches on CaFE.
Sample Call Criteria:
City of Auburn, WA: Art on Main 2019 Window-Front Art Installations
VIEW MORE INFO
APPLY TO THIS CALL
Call Type: Exhibitions
Eligibility: Regional
State: Washington
Entry Deadline:9/18/18
Deadline is Today!
4. Include a Thorough Prospectus.
The Long Description of the call should include:
Required items, including artist's statement, resume, biography, or letters of reference
Accepted artistic media
All fees, including any required insurance
A detailed timeline of key dates (open, close, review, notification, etc.)
Any limitations or other eligibility requirements, such as calls only open artists in certain locations
Other special rules, terms, or conditions that artists need to adhere to when applying
5. Seek Out the Perfect Applicants.
CaFÉ's Promotional Ad E-blast is a service exclusively available to CaFÉ clients. Send a dedicated email marketing your call to up to 130,000 (and counting) registered users. Because you can send to users in specific states or countries and also select particular artistic disciplines, this targeted e-blast makes smart use of time and money. And speaking of money, the financial investment is small: E-blast pricing begins at $100 for up to 4,999 email addresses and increases by $100 per each group of 4,999 recipients.

Interested in purchasing this add-on? Read the Promotional Ad E-Blast informational sheet and complete the form to reserve your e-blast today.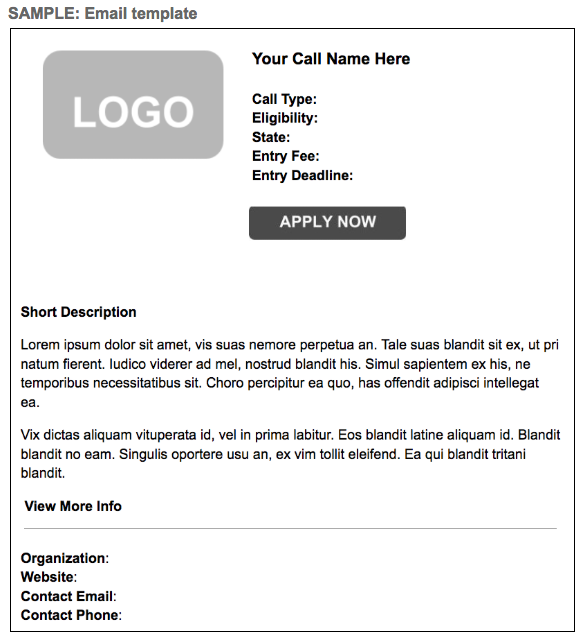 6. Engage in Other Marketing.
Is the call listed on your website? In your newsletter? In frequent (and, yes, multiple) posts on your social media channels? When posting on social channels, once is not enough. Further, change up the type of posts (text/link, images, video) to ensure you reach a wide range of appropriate artists. Make it easy for artists who are searching out calls, seeking work in your area, or researching your organization to see what calls you offer and who should apply!
Have you emailed past applicants or those who have participated in your other programs? Folks who have an established relationship with your arts organization are often an underutilized internal audience. Speaking of untapped audiences, are there other organizations (arts or otherwise) who would be glad to spread the word on your behalf? When local museums, galleries, your state arts agency, or nearby municipalities also post about calls, you reach varied and often qualified persons. As an example, if your call relates to local history, ask the historical society, preservation groups, and museums to share and a closely related audience will also be exposed. And, of course, be willing to return the favor!
We know it's not always about the numbers. Often, less really is more and arts administrators aren't seeking a bigger pool of applications but rather a better one. Using the tips above, those who want numbers and those who want qualified applicants can both win.
Written by Leah M. Charney