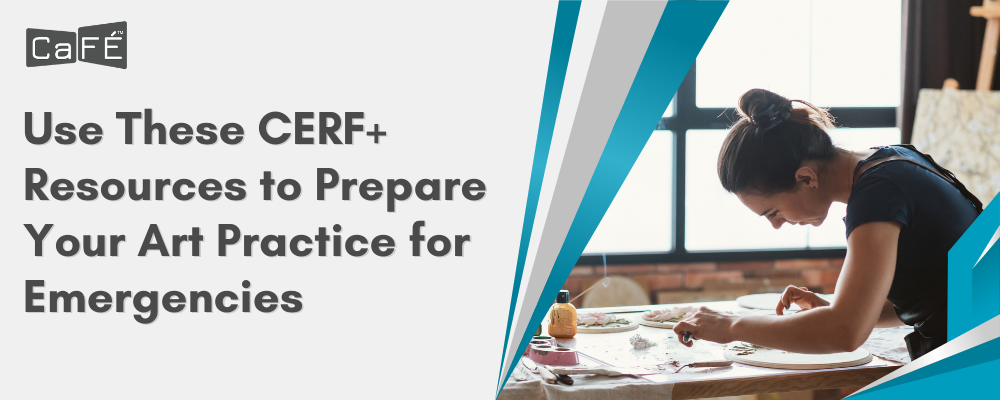 As artists, you pour your hearts and souls into your craft, creating works that inspire, challenge, and captivate audiences. However, the unforeseen can disrupt your creative journeys. Natural disasters, emergencies, and unforeseen circumstances can impact your ability to create and sustain your artistic practice. During these challenging times, knowing what resources are available becomes crucial. In this blog post, we're sharing how the emergency and disaster relief resources provided by CERF+, specifically tailored for artists, can be an invaluable source of support.
CERF+: An Ally in Times of Crisis
CERF+ is a nonprofit organization dedicated to safeguarding artists' livelihoods during emergencies. It provides financial assistance, education, and resources to studio artists across the country. Established in 1985, CERF+ has become a beacon of hope for artists in need, assisting them in recovering from various setbacks.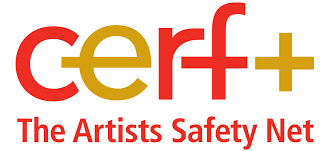 Understanding CERF+'s Assistance Programs

Emergency Relief Grants: CERF+ offers grants to artists who have experienced a recent emergency or disaster. These grants can help cover costs like studio repairs, tool replacement, materials, or even temporary housing. Artists can find detailed information on eligibility criteria, application guidelines, and deadlines here: CERF+ Emergency Relief.

Get Ready Grants: This grant program encourages artists to proactively prepare for emergencies by offering funding to purchase emergency preparedness equipment, such as fire extinguishers, fire-resistant storage solutions, or emergency power generators. It aims to empower artists to take preventive measures against potential disasters. Read about this grant program and get more information about applying here: CERF+ Get Ready Grants.

Emergency Readiness: The Studio Protector resource, developed by CERF+, is an invaluable tool that helps artists create customized emergency preparedness plans. It offers practical advice on safeguarding artwork, securing studio spaces and developing contingency strategies to mitigate potential risks. Find this artist's guide to emergencies here: CERF+ Studio Protector.

Career Protection Tools: CERF+ has a library of resources designed to help you in any aspect of your artistic career. From financial management and legal issues to marketing and self-care, these tools are there for any artist seeking additional help. Learn how to craft a secure career here: CERF+ Artists' Career Resources.

Peer Advice & How-To's: Hear from the artists that CERF+ has helped over the years by reading its Artist Stories, and browse the collection of Peer Advice videos that have a number of emergency preparation and recovery topics. You can also check out other How-To Videos to protect yourself and your artwork, get business insurance coverage, and more.
Other Resources
Research & Advocacy: CERF+ shares its findings of original research conducted to understand the challenges faced by professional artists working in craft disciplines and to advocate for additional resources. You can find their research reports and surveys here: CERF+ Research.
Education & Training: In addition to its library of career protection resources, CERF+ offers in-depth education and training on various topics designed to support resilient artist careers. These interactive workshops and presentations are given by qualified and experienced staff members. Find a list of the educational programs offered here: CERF+ Education & Training.
National Coalition for Arts' Preparedness and Emergency Response: CERF+ also collaborates with other organizations to form the National Coalition for Arts' Preparedness and Emergency Response (NCAPER). This coalition brings together diverse stakeholders from the arts sector to develop comprehensive emergency response strategies, share knowledge, and advocate for artists' needs during disasters. Find more information here: National Coalition for Arts' Preparedness and Emergency Response (NCAPER).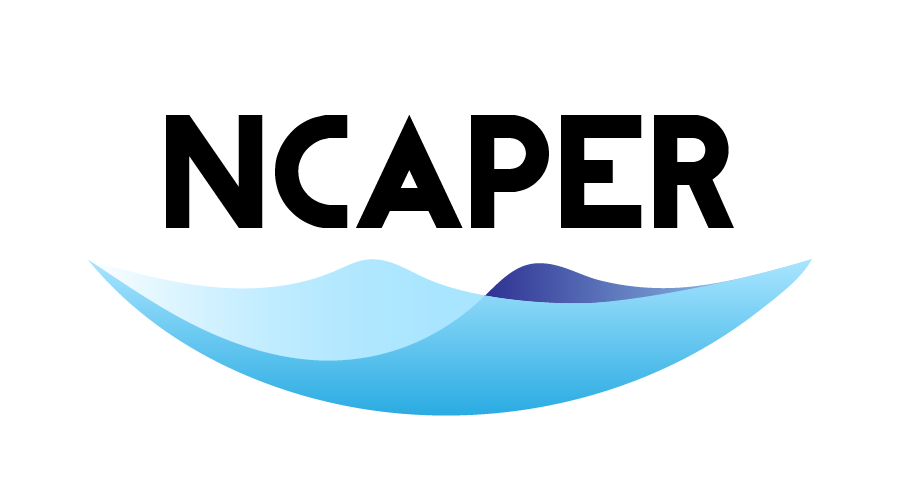 Stay Connected and Safeguard Your Artistic Practice
You may face numerous challenges throughout your creative journeys, some of which can be unexpected and overwhelming. It is essential to be aware of the resources available in emergencies or disasters. By harnessing the support provided by CERF+ and being prepared for the unexpected, you can continue to create, thrive, and overcome the obstacles that come your way.
Get Updates:
Visit
https://cerfplus.org/
and enter your information at the bottom of the page under "Get Updates."
Written by Communications and Marketing Manager Justine Chapel